"Amit's writing is influenced from the books he reads! I think good writing comes from good reading. He is one of the finest writers over the last decade, in fact so much that comedy writing is now synonymous with his name."

Kinnari Mehta, Producer, Jay Production
"Big congratulations to you Amit Aryan. You are one of the finest writers we have with an impeccable comic timing. You are blessed with a gift of being able to make people laugh all the time and that reflects in your writing too. Wishing you many bigger milestones!"

Juhi Parmar, Actress
"Having worked with Amit Aryan has been a good experience. He thinks and writes at the spur of the moment. I love his ideation and the way he plays with dialogues."

Manish Goswami, Producer, Sidhant Cinevision
"A man with wit and tongue and cheek humour makes Amit Aryan what he is today. Creative Eye Limited and Amit personally congratulates him for successfully completing 11 years in the media industry and keeping people happy and smiling through his work."

Dheeraj Kumar, Producer-Director, Creative Eye Limited
"Amit crafts the characters such that they hit the right chord with the audience. He builds humour traits so naturally that they instantly get popularity. He is flawless and natural."

Sumeet Mittal, Producer, Shashi Sumeet Productions
"In comedy, writer plays a very important role in the success of a show. Amit Aryan made F.I.R a hit and he wrote the characters in such a way that we could perform better. All the best for completing 11 years! Keep making people laugh buddy."

Amir Ali, Actor
"Had a great association with Amit sir during F.I.R. Especially during Jeannie Aur Juju, which gave me a couple of awards. Jeannie Aur Juju has been one of my favourite shows and the best part about Amit sir is his one liners. I would want him to write for all my shows!"

Ali Asgar, Actor
"Amit Aryan is a master in characterisations. Anyone can write jokes... Anyone! But if you are writing a sitcom, it's the characters that make it interesting. Amit gives his best till date. He has invented 'takiya kalaams' in comedy shows. "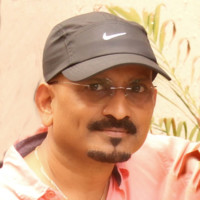 Rajan Waghdhare, Director
"A rare combination of sincerity and talent is what Amit is. He has a natural instinct for humour and that makes him one of the most cherished writers. It's a pleasure to be associated with him."

Deeya Singh, Producer, DJ's Creative Unit